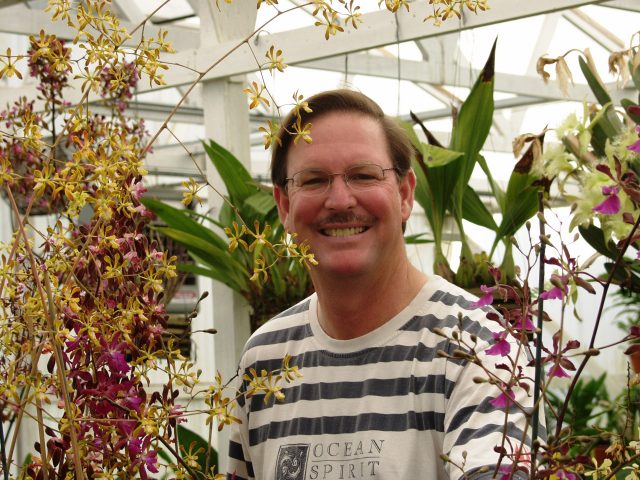 September Meeting:  Sept. 6th, 7pm
Venice Community Center
(doors open at 6:30pm)
Speaker: Fred Clarke
Topic: Spotted and Splashed Cattleyas
We're pleased that Fred Clarke will once again be speaking at our monthly meeting on the 1st Wednesday, September 6, 2017. He's internationally known for his informative and entertaining presentations as well as the outstanding quality of his plants.
Fred will be accepting pre-orders from his website, www.sunsetvalleyorchids.com, for delivery to members at the meeting. You'll be getting the best plants in the best condition while saving the shipping costs and receiving a 10% discount from prices on website. The deadline for orders is Friday, September 1, 2017 and orders should be sent to Fred at: fred.clarke@att.net and must include:
"ADVANCE ORDER FOR DELIVERY TO VENICE AREA ORCHID SOCIETY MEETING ON September 6, 2017"
SVO number (from website)
Full name of plant ordered and price
Number of plants ordered
Your name, address and email.