Allen Black – Topic; "Novelty Brassavola/Cattleya Alliance Breeding – Spiders And Stars"
This talk covers neat, interesting, novelty Brassavola/Cattleya alliance breeding that is being done.
Allen Black is hobbyist orchid grower and breeder (i.e., non-commercial) living in Richmond, VA.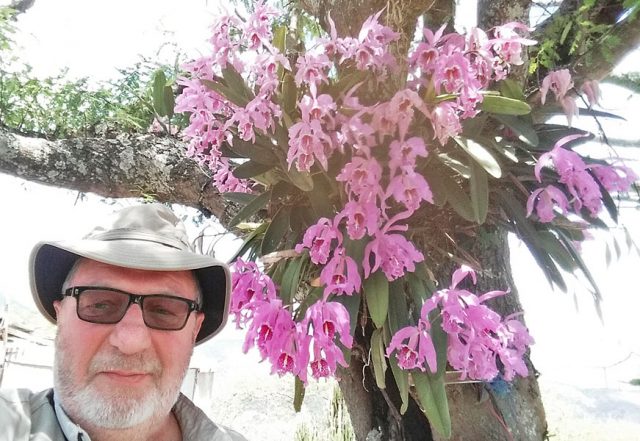 He was exposed to the pleasures of horticulture at a very young age in central Pennsylvania.
Early exposure to houseplants and flower/vegetable gardening were common for Allen in his formative years.
He has been growing and breeding orchids for over 25 years.
His main breeding efforts have been directed at Brassavola-Cattleya alliance novelty hybrids.
He performs his own orchid laboratory work, including flask media preparation, seed sowing, & replating.
He has registered over 70 of his orchid hybrids.