Fred Clarke – Sunset Valley Orchids
"Today's Mini and Compact Cattleyas"
Fred Clarke has been growing orchids for 33 years and has been hybridizing for 25 of those years. With over 25 years as a professional grower and manager in the horticultural industry, Fred applies these skills at his orchid nursery: Sunset Valley Orchids, located in San Diego, California.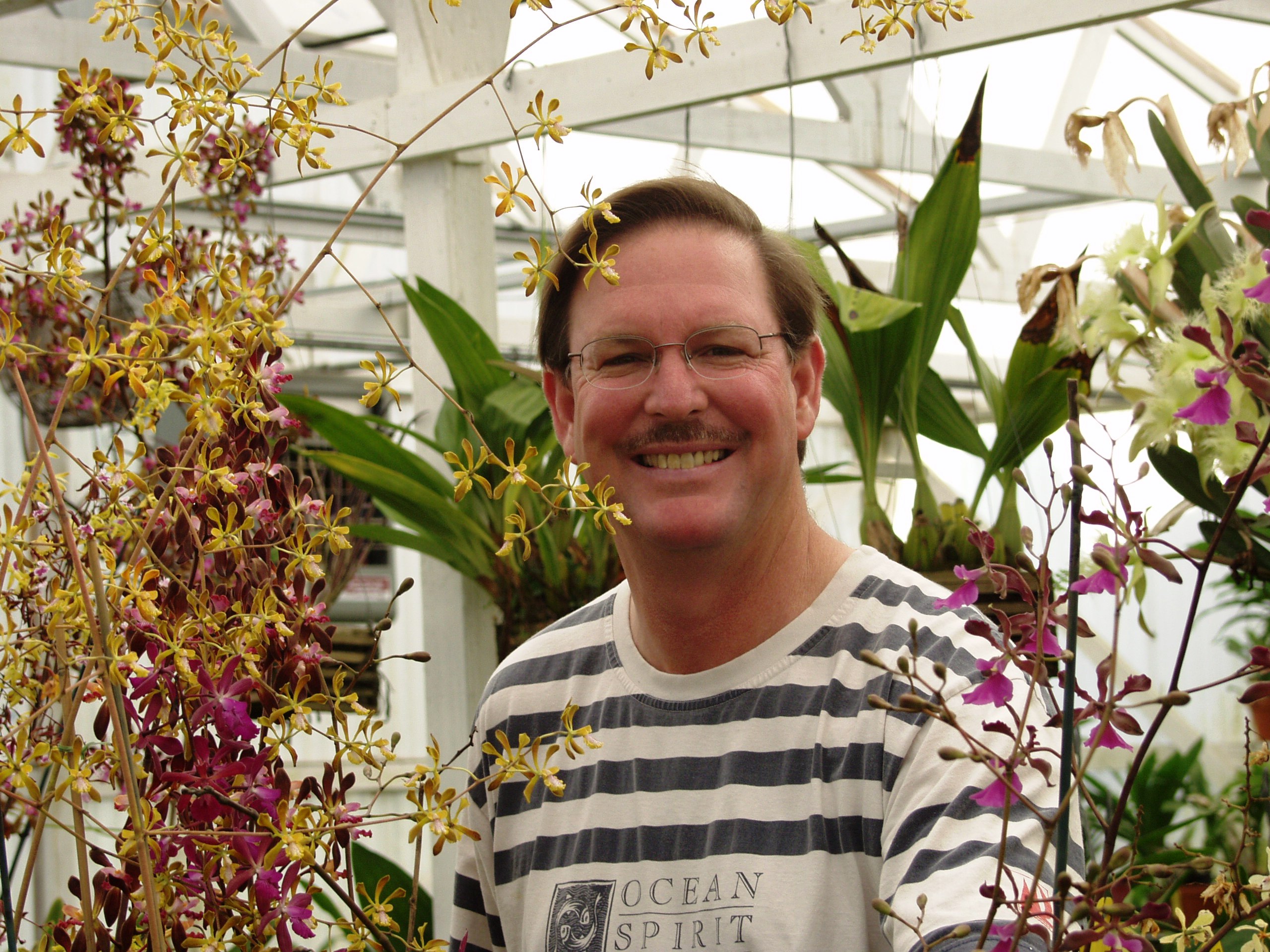 Cattleyas come in many colors and shapes and the mini and compact cattleyas dazzle and sparkle with their diminutive size, robust growth and presentation. Fred will discuss the most important breeding plants and their influence on the present day hybrids available to the orchid enthusiast.  He'll identify those most suited for our growing conditions and cover the 'best growing practices' for growing these little gems.
He is a passionate orchid grower whose curiosity in orchids is broad and varied.  Although developing Cattleya hybrids has been his sustaining interest, he is also actively creating new Bulbophyllum and Paphiopedilum hybrids. His pioneering work in Catasetum intergeneric hybrids led to the development of several notable hybrids, most recently the grex, Fredclarkeara After Dark, which produced "the blackest flower ever witnessed". This grex has received eight FCC's, four AM's and the coveted 'Award of Distinction' on the first flowers shown for judging!
Fred is an Accredited Judge in the Pacific South Judging Region. His plants have received hundreds of quality awards from the American Orchid Society. He's a renowned international speaker and always has great tips for novices and experienced growers alike. He'll be happy to answer your questions and will have a fine selection of his quality orchids for sale.
Venice Community Center.  Doors open at 6:30.